In the hunt for the best payroll outsourcing service for your business in Gurgaon? You have hit the right place. PITCS offers the best services in payroll outsourcing; error-free, cost-effective, and time-saving without the risk of compliance. Our expert dealing in Labor laws has made us one the best payroll outsourcing companies in Gurgaon, in fact, in India.
If you are looking for a payroll outsourcing company in Mumbai, we serve there also.
Overview: payroll outsourcing solutions in Gurgaon
Gurgaon, officially Gurugram, is India's second-largest Information Technology and third-largest banking and financial hub. It accounts for 70% of the gross annual investment in the state economy.
With the headquarters of several national and international companies and the home to thousands of startups, the city has emerged as one of the leading business centers of the country.
And when it is about business, how payroll outsourcing services can evade it. Gurgaon has several payroll outsourcing companies—from established to startups, and this article is about the best.
What is a payroll outsourcing service?
Payroll processing is an arduous job. A company constantly needs to track the amendment in statutory laws & regulations to keep away business from legal troubles & penalties. Of course, the in-house team is competent enough to manage the payroll, but the task drains their time and energy. And that's where a payroll outsourcing service is sought. While the outsourced expert efficiently manages the payroll, the in-house team can work on the growth of the business.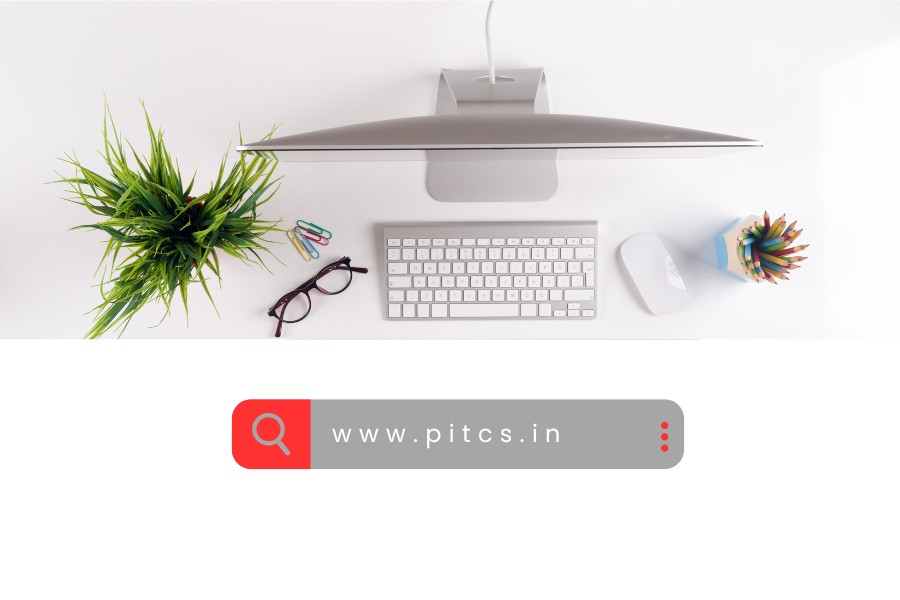 PITCS: The Best Outsourcing Company in Gurgaon
Website- http://pitcs.in
We are an ISO 27001:2013 certified international HR, Recruitment, and Payroll Outsourcing Company. With over 20 years of experience: we provide simple, on-time, and error-free payroll management—from salary payment to taxation filing. Hence, the client company stays free from compliance risk and continues to prosper.
Our accuracy and reliability in handling tasks have helped the client associates gain excellence in minimal paperwork, with zero liability & extra time to stay ahead.
Services we provide at PITCS
At PITCS, our team of payroll outsourcing experts offers a bunch of services. Here are they:
Monthly payroll processing based on inputs.
Bonus, Increment, Variable Salary, Adhoc processing, and payouts.
Full & Final Settlement processing.
Tax Computation and verification.
Bank Advice Statement.
ESI/PF/PT/LWF/TDS Calculations.
Leave encashment, loan recovery, gratuity, rent, and tax saving verification.
Year-End Investment Proof verification.
Query Management (Email/Telephone).
Generate MIS and Statutory reports.
Locations where we provide payroll outsourcing services
PITCS payroll outsourcing services are spread all over India and across borders. Its overseas services are available in Asia, America, Europe, Australia, and Africa.
Why choose PITCS for payroll outsourcing in Gurgaon?
A payroll outsourcing company is a set-up to ease the task of payroll management. And here are the three reasons why you must choose PITCS for the job:
Saves Time:
Processing payroll is laborious and time-taking. But, PITCS outsourcing services make the job hassle-free. The expert team delivers on-time services so your time saves, and the focus stays on the growth prospect.
PITCS is cost-effective:
PITCS provides cost-effective payroll outsourcing services in a world where the cost of living is rising daily. Various companies offer the service at a reasonable cost, but we pitch the best price in the industry.
We are Accurate:
PITCS has professionally updated experts. Their knowledge ensures error-free payroll outsourcing so the client business works with the latest norms and regulations and walks on the path of growth unhindered.
What makes PITCS the best payroll outsourcing solution in Gurgaon?
PITCS is a dexterous payroll outsourcing partner across India and the globe. And the following three factors we adapted in our work policy from the beginning make us the pioneer in the field:
Proficiency:
Payroll management requires top-notch skills and well-versed updates in rules and regulations. Hence a company that has earned acclamation for its proficiency should be the choice. Our team has earned the same.
Data Security:
Data security is a significant issue when opting for payroll outsourcing services. After all, the company needs to share the employee and business details. So it is essential to choose a reliable name. PITCS guarantees you this reliability.
Adaptability:
As every business grows with time, the job of payroll outsourcing also increases. So select the service provider who can shoulder tremendous work in the future. Our team is well-versed in handling extensive work.
List of Payroll Outsourcing companies in Gurgaon
Mynd Integrated Solutions Pvt Ltd
Website-https://www.myndsolution.com
It is an 18 years old company that hold recognition for innovative approaches in providing systematic solution and management services, which includes finance to compliance management.
Service- All kinds of payroll-related tasks.
Operation- worldwide.
HawkHire HR Consultants
Website- https://www.hawkhire.in
HawkHire HR consultants provide outsourced accounting services to established enterprises and startups all over India. It claims to offer dedicated professionals either as remote-based or as a team of office-based acountants, as per the need of the client company.
Service- All tasks of payroll management.
Operation- Across India.
Serves Solution Services
Website- https://serves-solution.com
SERVES Solution offers end-to-end necessary HR solutions that solve specific business challenges, from talent searching to payroll outsourcing. It provides on-time, error-free, compliant, and trustworthy services in payroll processing for all kinds of enterprises.
Services: Payroll outsourcing, staffing, HR, and other solutions.
Operations- India
Zimyo HR Software
Website- https://www.zimyo.com
ZIMYO HR Software is another name in the payroll, financial & human resource outsourcing industry that offers services to organizations of all sizes—small, midsize, and enterprise businesses startups across India and internationally.
Service-Payroll assessing, processing, compliance service, tax-related issue.
Operation- With offices in Mumbai, Ahmedabad, Pune, and the USA.
The Final Word: Payroll Outsourcing Companies in Gurgaon
PITCS holds a record of providing timely and accurate payroll-related services in compliance with all legal regulations. With services–payroll management, compliance management, employee benefits administration, and more: our proficient professionals offer tailored solutions that meet each client's needs. We cater to the needs of businesses of all sizes— from large-scale to startups.