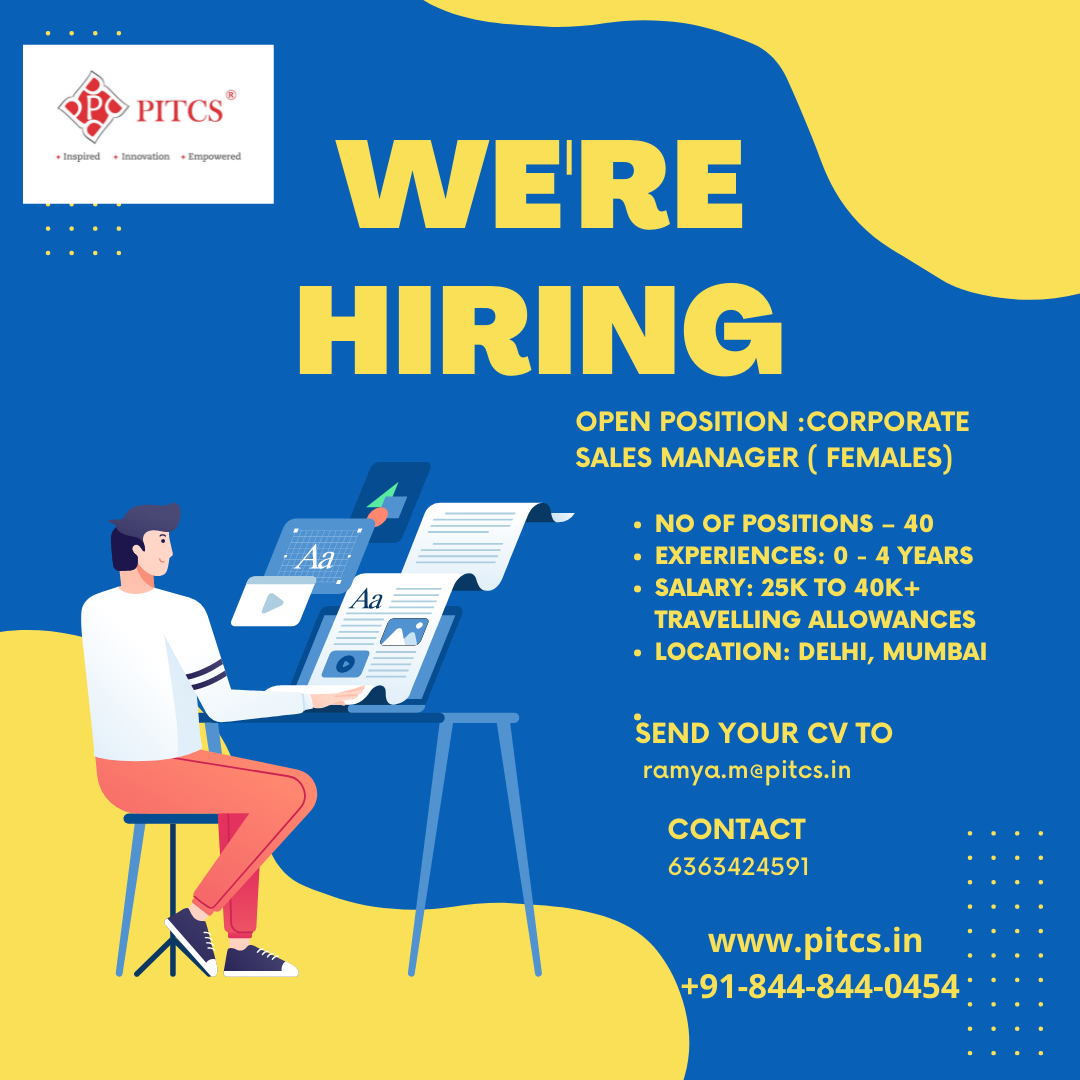 Designation: Corporate Sales Manager, Sales manager
No of positions – 40
Experiences: 0 to 4 years( For Sales)
Salary: 25k to 40k+ Travelling Allowances
Location: Delhi, Mumbai
Qualification: Graduation Languages: English, Hindi
Notice Period: Immediate Only Female Candidates
Job description :
1)  Design and implement a strategic sales plan that expands the company's client base and ensures its strong presence.
2) Independently conduct market research (domestic/international) to identify sales prospects, evaluate client/consumer needs and close deals based on the same.
3) Manage organisational sales, objectives and targets through effective planning and by developing a business plan that covers sales, revenue & expense control and future projection.
4)Contact potential clients, build relationships, negotiate contracts and establish new records
5) Analyse the performance of the team and report the same to Manager
6) Good Communication Skills Corporate Sales Manager Handling HNI clients for Corporate tie ups Meeting Corporate Clients and Giving presentation
Contact – Ramya.M – 6363424591 or [email protected]