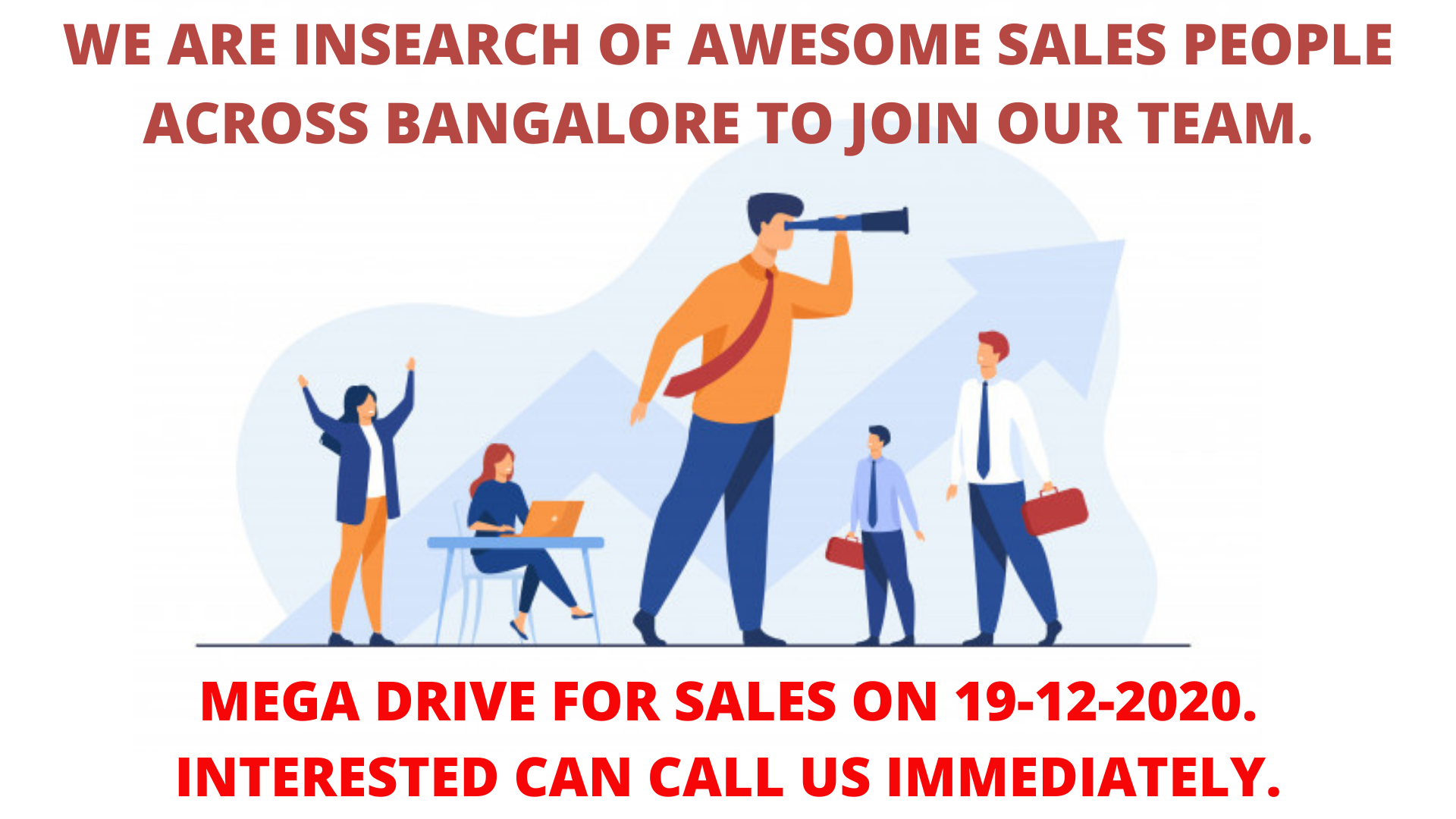 We are in search of experienced sales executives from the below industries. If you are awesome come and join us.
Work Location : Ready to do sales across Bangalore.
About Sales team:
On a typical day, the sales team:
● drives the adoption of a premium version of Client Software, sold at a subscription fee per annum
● never-say-no attitude, and comes with a win-all attitude
● At the same time, a core ingredient of the DNA is customer empathy
● We should always ensure the customer is well informed of all the benefits of the solution, before we close the sales.
Responsibilities and Duties of sales associate:
● You will pitch about our software  desktop solution on field to customers
● You will explain the benefits of our software  desktop solution to customers
○ Better and Easier accessibility, also available on mobile web
○ Access to rich reports which gives you business knowledge, spend
○ Unlimited free upgrades for a year
● The users can register on the desktop for a free trial for 7 days first
● Sales associate would convert the customer into a paid customer
Interested can call us immediately .
Contact Person : Mr. Basheer 9742191517 or send us cv to [email protected]
Sorry! This job has expired.